Hi, I'm Hayley
I came to New Zealand nearly 3 years ago to become a full-stack web developer. During my time here, I have finished Enspiral Dev Academy Program and a diploma in Web Development and UX Design from Yoobee School Of Design.
While tending to be shy and quiet in the crowd setting, friends and colleagues who worked with me know that I am kind, reliable, quietly ambitious and a self-starter.
I enjoy the flow that coding gets me into and the excitement of seeing ideas grow from scratch and evolve into beautiful and functioning applications. A career in development fulfills me as a curious person. It gives me the opportunity to keep learning and apply new knowledge towards solving real world problems.
I've been lucky to have worked as software development intern at: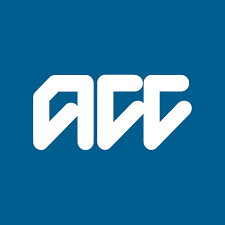 Programming
HTML5/ CSS3 (SASS)
Javascript, JQuery, Typescript
C#
React, Angular
Express (Node.js)
SQL, MongoDB
PHP, WordPress CMS
Tools
Git, Mercurial (Alpine)
Grunt
RestAPI
CI/CD pipelines like:
TeamCity
AzureDevOps
User Experience Design
Research
Prototyping (UXPin)
User Testing
Responsive Design
Cross-browsers Testing
Illustrator/ Photoshop
My Projects
Bookish app
Passion Project/ Full-stack app
Techonologies used:
Javascript, JQuery, MongoDB, SCSS, Multer (for image upload), Stripe API (for online payment)
A platform to buy and resell used books where users can either be a buyer or seller.
Users can browse, add to a watchlist, manage their accounts, and buy books with online payment powered by Stripe. This project is still ongoing as I plan to have a better book filter on the homepage and get the app optimised for different breakpoints.
Oscar House Website
Coursework/ PHP
Techonologies used:
Wordpress, PHP, Javascript, SCSS, WooCommerce, SSL certificate
A Yoobee assignment to create a website for my chosen client: Oscar House Out Of School Care.
The website uses its own theme created from scratch by me, powered by Wordpress CMS in which the site's content editor can create/ manage contents easily, including Woocommerce shop and payment features.